Frickin leather car gloves
Toen de aller eerste autos op de markt kwamen ruim honderd jaar geleden was het dragen van handschoenen een gewoonte te noemen. De handschoenen waren in vele gevallen gemaakt van soepel leder zodat de bestuurder van de auto mobiel meer grip had op het stuur en hiermee indirect ook op de weg. Daarnaast zorgde de handschoenen ervoor dat de handen op een comfortabele temperatuur bleven tijdens het rijden van lange ritten. Tegenwoordig zijn geperforeerde lederen autohandschoenen voor dames en heren meer een exclusiviteit geworden dan een gewoonte. Echter zijn ze aangepast met de moderne techniek waardoor ze touchscreen compatibel zijn. Hierdoor kunt u gemakkelijk uw navigatie systeem en telefoon blijven gebruiken met uw leren autohandschoenen aan.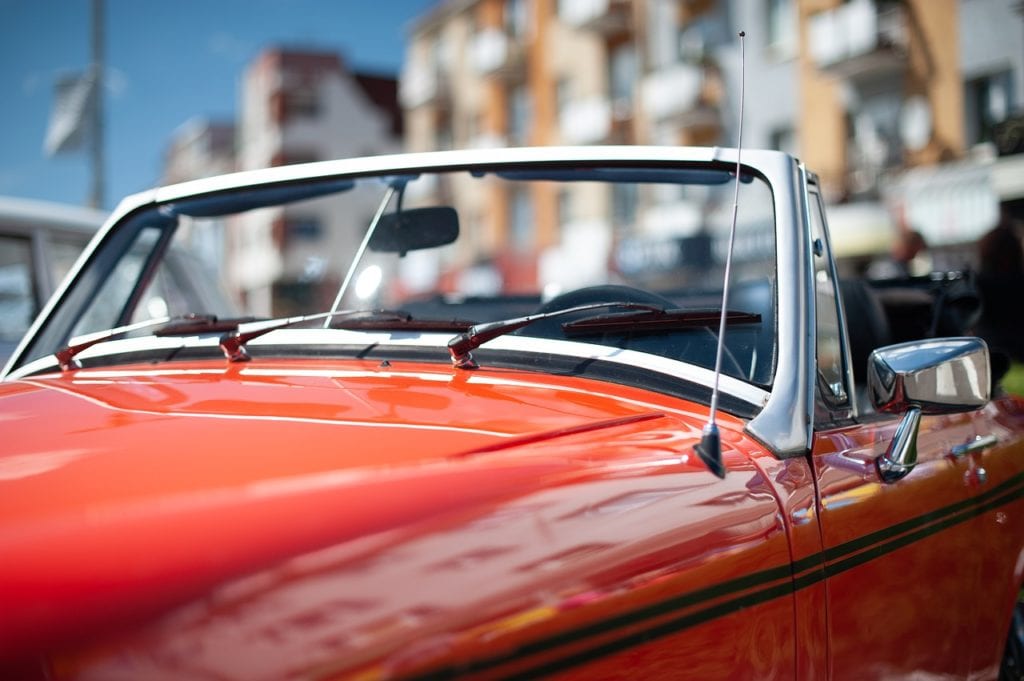 Convertible gloves
Spring is coming and the sun is showing its face more often. The ideal moment to go out in your convertible. Touring through the beautiful landscapes that our country has to offer. At moments like these, the must have accessory for the distinguished modern man or woman cannot be missed: a pair of beautiful leather convertible gloves that match the interior.
Perforated leather gloves
Omdat de meeste mensen onder ons de cabrio handschoenen dragen als het  lente begint te worden, of zodra de zomer is aangebroken, is het wel zo fijn als je handen blijven ademen met leren handschoenen zonder voering. Daarom heeft Frickin speciaal geperforeerde lederen handschoenen voor heren en dames ontworpen die er voor zorgen dat je handen minder snel transpireren. Hierdoor voelt het zachte en soepele lams leer als een comfortabele tweede huid die je als bestuurder niet alleen onderscheid maar ook een stevigere grip bied op je stuur.
Leather gloves without lining
By using perforated leather gloves without any lining on the inside, we have been able to create a unique user experience where the unlined leather gloves feel like a supple and comfortable second skin.
Image of our black leather car gloves: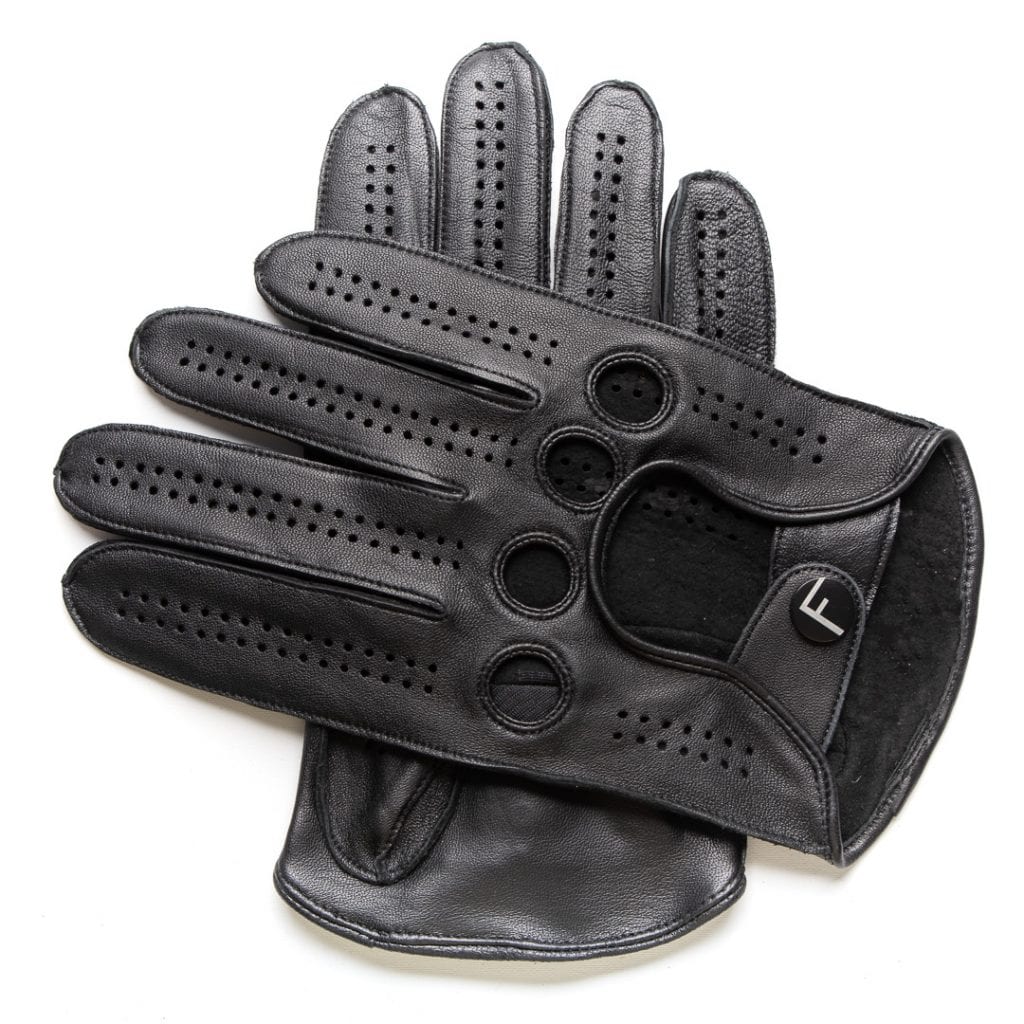 Black leather car gloves
Een veel voorkomende kleur die bij vrijwel ieder auto interieur past zijn onze zwart lederen autohandschoenen. Echter willen we bij Frickin onze klanten meer bieden en daarom zijn we met onze designers om de tafel gegaan en zijn er enkele kleur rijke modellen ontworpen die klanten meer opties moeten bieden. Zo hebben we gekozen voor kleurrijke combinaties zoals zwart/camel, zwart/geel en zwart/wit allen leren handschoenen zonder voering. Deze kleuren matchen niet alleen bij de moderne en klassieke interieur maar komen ook je uitstraling en stijl tegemoet. Daarnaast hebben we een exclusieve camel leren autohandschoen voor heren and we don't want to forget the female racers among us with a specially designed black/pink driving glove.
What do you choose?
Are you looking for a nice pair of convertible gloves? And do you want something different than the classic black leather car gloves? Do you want to distinguish yourself from others? And maybe you are looking for a matching pair of leather car gloves with your wife or for the car interior? Looking for a brand where quality and service are key? Then look no further, because at Frickin you have come to the right place!
Our car glove includes:
Free shipping
Leather gloves without lining
Leather car gloves in multiple colours
Perforated leather gloves
The best quality made of 100% genuine lamb leather
Cut out back and knuckle holes
Then take a look at our range of leather car gloves below: