Warm winter gloves
With the temperatures dropping and the nice warm summer weather in our thoughts, we are heading towards autumn and winter. Of course, these are also wonderful seasons to be outside. The leaves fall from the trees and if we are lucky we can even have a white Christmas. For children this is a magical and especially unforgettable period. However, many people suffer from cold, numb hands and fingers during this time. Often this is caused by the lower temperatures or the rough wind. A good solution for this are a pair of warm winter ladies or boots. men's gloves of Frickin.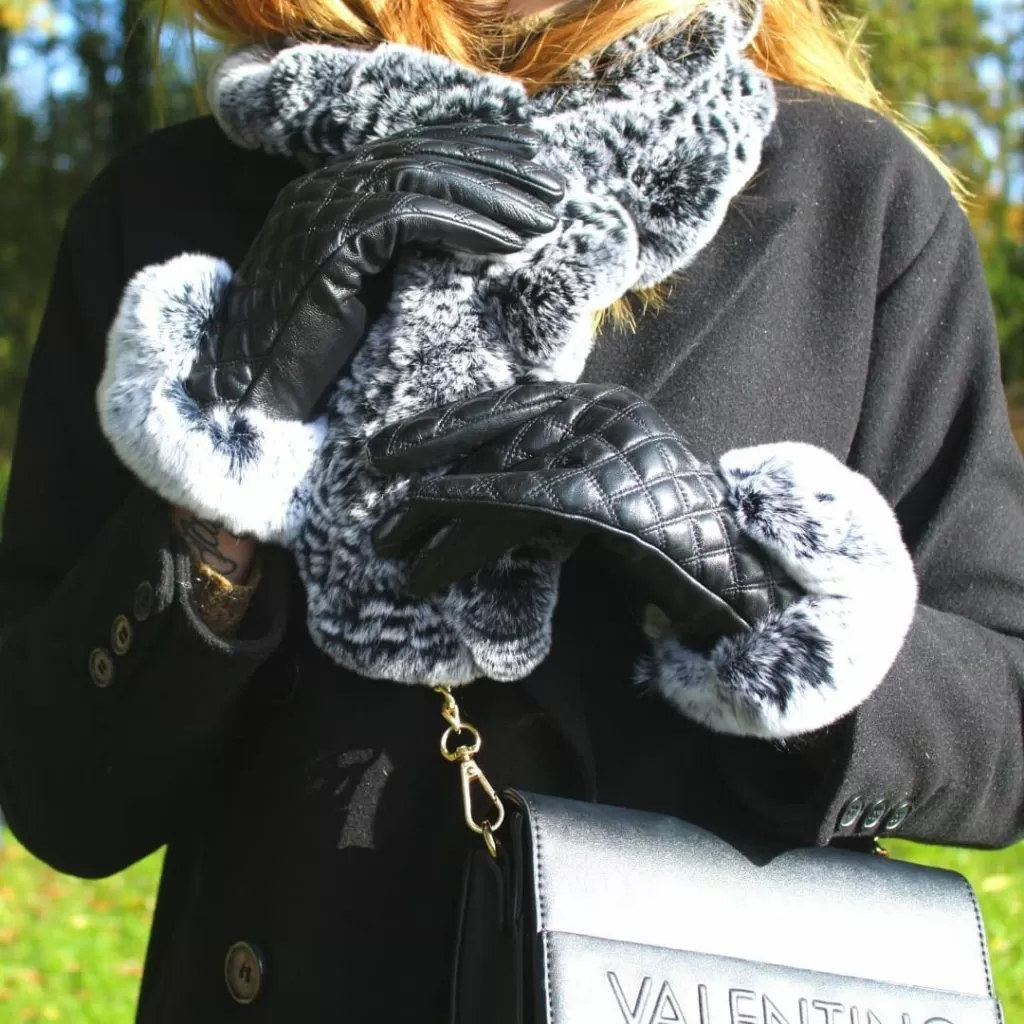 Warm wool linings
The most important aspect for a pair of warm winter gloves is the materials they are made of. Natural materials, for instance, are often more resistant to the cold climate. A wool or cashmere natural lining, not only allows your hands to breathe better and perspire less inside your gloves, but at the same time it keeps your hands warm. These are also often the warmest lining gloves, as opposed to a man-made polyester fleece lining.
Gloves for cycling
Do you ride your bike every day, even in winter? And do you plan on wearing the gloves when you're on the road? Then, besides the warm lining that is used to make the gloves, it is also important that the winter gloves are windproof. Therefore, we recommend not to use fabric gloves, but to make a choice out of our men's leather gloves or ladies. Not only does the leather form smoothly around the hand, but the thickness and combination with the lining make them windproof. Together with Frickin's sleek modern designs, you are assured of the ideal winter gloves for cycling.
Waterproof winter gloves
Of course, with the Dutch climate, we still have to deal with some precipitation from time to time. Whether it's hail or rain, every winter it's a recurring phenomenon. That's why it's handy to have a pair of waterproof winter gloves at your disposal. With the Frickin leather gloves for women You can easily defy a shower without your hands getting soaked. Should they get wet from the rain, we advise you to dab them off and let them dry out slowly, so do not put them in the dryer or on the heater. This will preserve the quality of the leather as much as possible. Please note! Our gloves are not washable, so please pay attention to this when caring for them. Frickin recommends cleaning the gloves with a damp cloth only once a month.
Gloves for winter hands
Many people also suffer from itchy and sometimes even painful fingers in autumn, caused by the cold. As winter approaches, these complaints increase as well. In such cases, it is definitely advisable to wear a comfortable pair of waterproof winter gloves. Gloves for cycling make sure that the hands and fingers are less exposed to the environment.
Winter gloves for men & women
Specially designed in the Netherlands with an eye for detail. Whether you are looking for gloves for cycling or waterproof warm winter gloves. Frickin's winter gloves have different types of linings. Ranging from a thin fleece to the more luxurious cashmere fabric or a natural wool lining. All these linings are well suited for the European climate and therefore perfect to wear as your new warm winter gloves. For the finish, you can choose between different types of leather such as the finer sheep leather or the coarser goat leather. Recently, you can also add our new eco-leather. This leather is made in an artificial but animal-friendly way.
Check out our winter gloves: