Want to buy new gloves?
If you're planning on buying new gloves, it's a good idea to pay attention to certain characteristics. That way, you can enjoy your new fashion item for as long as possible. It also depends on how you're going to use the gloves. Will you use the gloves behind the wheel in the car or do you like to wear mittens because your hands get cold? The following characteristics will help you find the right gloves.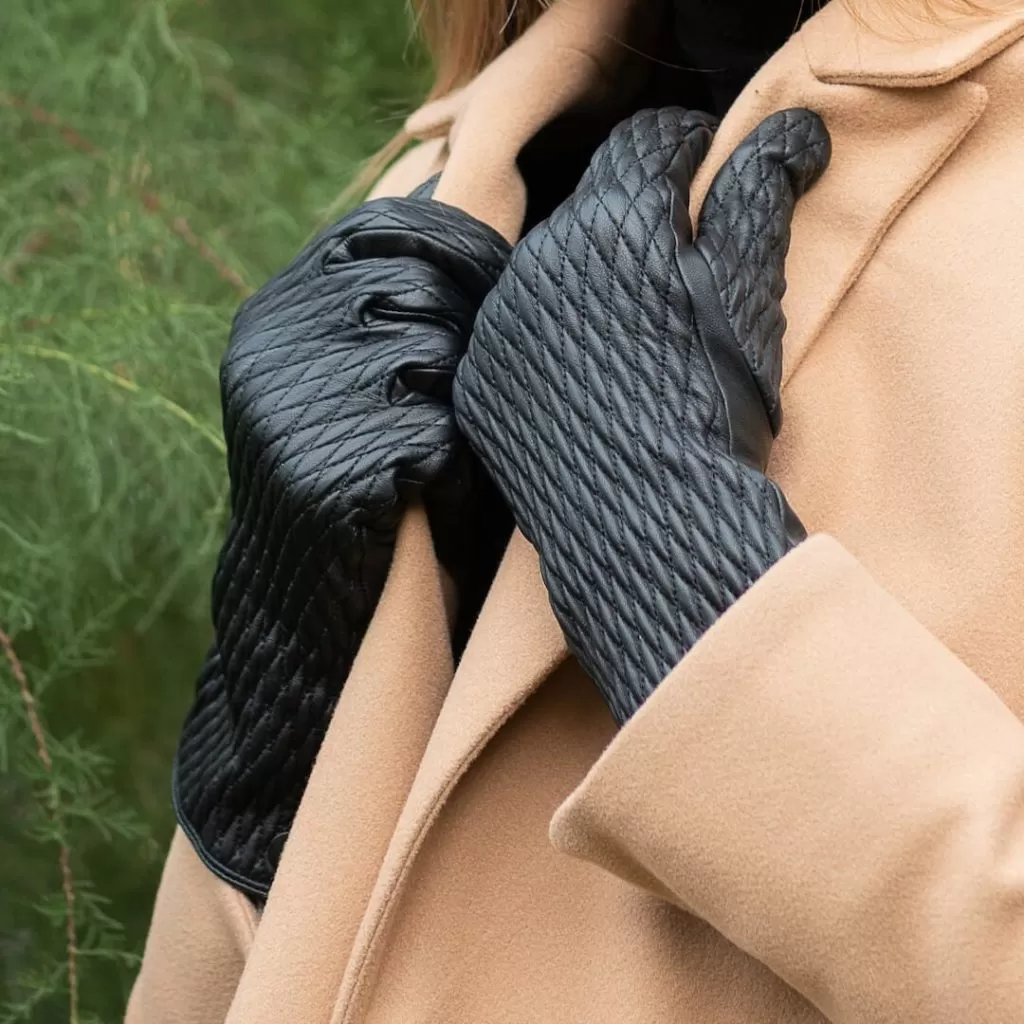 Comfortable, waterproof gloves
Want to buy new gloves? Comfortable leather gloves for ladies or warm mittens are indispensable in the winter months. Even in autumn, the Dutch weather can leave you in need of warm hands. When it comes to ladies' gloves, make sure they let as little water through as possible. Wet hands from the rain will cause your hands to cool down faster. Make sure that you don't lose any freedom of movement in the gloves. After all, you still need to be able to reach the gas or hand brake of your scooter or bicycle with your hand. With gloves that have a well-shaped fit, this is no problem at all. This way, you can use your hands optimally, while they stay comfortably warm. Even on the coldest days of the year.
Buying new gloves: the windproofness
To prevent your hands from cooling down too quickly, the windproofness of the gloves is decisive. Therefore, buy new gloves made of, for example, merino wool, which lets hardly any wind through. In most cases, a waterproof item is also very windproof. That way, you kill two birds with one stone.
Breathability of the gloves
However, if the gloves are water- and windproof, they should not completely seal off the skin. If this is the case, you will sweat as soon as you put the gloves on. This results in an uncomfortable wearing experience. In this case, the best option is to buy wool gloves, because wool is perfectly breathable. Frickin makes gloves and liners out of natural materials whenever possible. This ensures that your hands are wrapped in fabrics that are nurturing, breathable and supple.
The fit of the gloves
Are you going to buy new gloves? Then it's advisable to pay attention to the fit. Gloves that are too loose won't warm your hands as well. Therefore, make sure that the gloves fit perfectly around your fingers and hand. Of course, they shouldn't pinch your fingers either. Make sure you can move your hand and fingers comfortably.
Using your touchscreen
It's a pain in the ass to have to take off your gloves all the time to quickly look something up on your smartphone or take a picture. Are you someone who likes to check your phone? Then look for gloves that are touchscreen compatible. These gloves have one or more touchscreen fingers. A special conductive fabric transfers the heat from your fingers to the glove. This way, you can still work on your tablet or phone.
Picture of the Frickin logan:
Fashionable gloves as an important fashion accessory
Besides the practical features of the gloves, it is of course important that you look fashionable and nice when you go out. With Frickin's gloves, you certainly don't need to worry about that. With the wide variety of gloves in the range, there is always a pair that matches your winter coat perfectly. The gloves are therefore the ideal fashion accessory, for both a stylish and elegant look or a trendy urban look. Choose a neutral colour like brown, black or grey so you don't have to worry about colour combinations. However, do you want a trendy eye-catcher? Then for example women's mittens in a bright colour is a good choice. With the gloves, you are wearing a real must-have to look both comfortable and trendy on cold days.
Order your favourite gloves today
Can't wait to get your hands on the best gloves? Then check out our full range on the website now. If you have any questions about our hand warmers, feel free to contact our customer service.
See our offer: