Are you curious about the latest and newest trends in fashion? A big fan of various accessories like gloves? Then you should definitely read this blog. Because we will not only give you a small insight into the new collection leather gloves for men and ladies but above all in the new emerging trend; namely coloured gloves.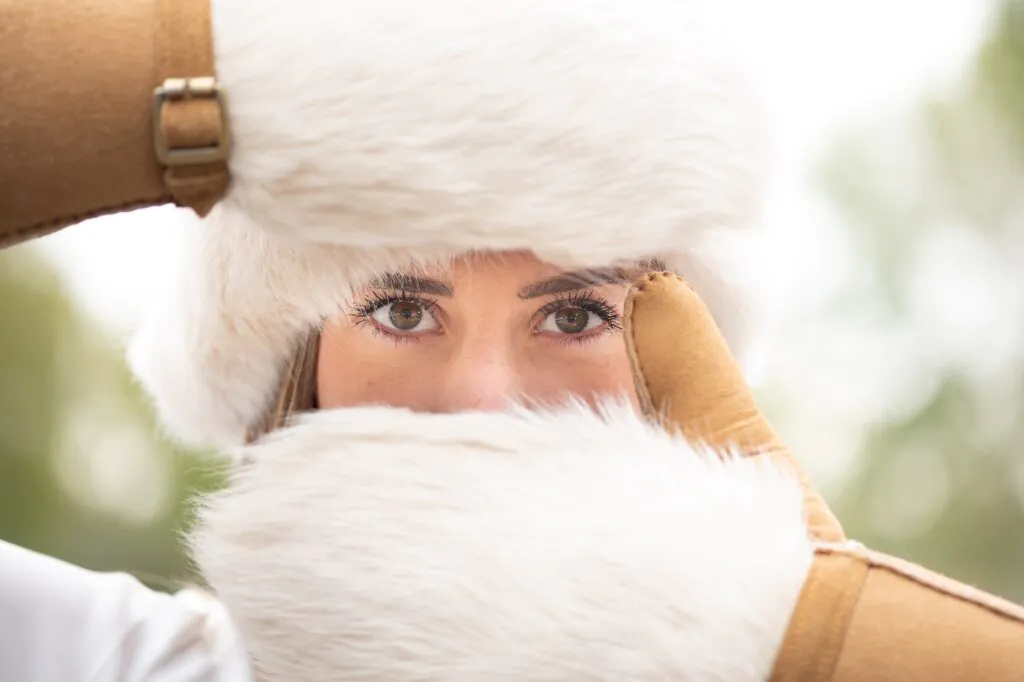 Coloured gloves, read all about the new trends:
Our gloves collection at the fashion factory
This year stood Frickin with a new collection of gloves at the fashion factory at the RAI in Amsterdam. Modefabriek is one of the largest fashion trade fairs in the Netherlands and is held twice a year in Amsterdam. The fair plays an important role in the Dutch fashion industry.
It is an event where fashion professionals come together to see and buy the latest collections from well-known and emerging brands and attracts many visitors every year.
The Modefabriek aims to provide a platform for fashion professionals to share knowledge, gain inspiration and build new relationships. Various activities are also organised, such as fashion shows, presentations and lectures. There is also a lot of focus on sustainability and innovation in the fashion industry.
Frickin a sustainable brand!
Fashion and sustainability can only mean one thing. Frickin naturally had to be here to get a glimpse of the new fashion trends and colours for next season. After a thorough screening of Rethink Rebels about the durability of Frickin as a brand, we got the green light, as expected. And we had our own stand at the sustainable stop during the winter edition. Here we were able to meet many companies, fashion designers and customers.
Gloves in bright colours...
This winter edition of the fashion factory this January was all about colours. Of course, a good accessory like Frickin's coloured gloves for men and women cannot be missing in this. Coloured gloves are a fun way to brighten up your outfit and add a personal touch to your look. There are many different types of coloured gloves available, from bright neon colours to soft pastel colours and everything in between.
Coloured gloves are not only fashionable, but also functional. Gloves can keep your hands warm during cold weather, and coloured gloves can also help increase your visibility while running, cycling or walking at night. A popular style, then, are definitely the touchscreen gloves, which are designed to work with touchscreen screens of smartphones and tablets. As a result, you do not need to take off your gloves to use your devices, which is very convenient during cold days.
The best accessories are gloves!
In fact, it doesn't matter which season you look for. Be it spring, autumn, winter or even summer. You only really complete your outfit with a unique accessory. This is the conclusion of visitors at the Frickin sustainable stand during fashion factory. After all, an accessory can be a great way to complete your outfit and look extra stylish. Only then will you stand out in the crowd and really set yourself apart. At Frickin, you will therefore certainly succeed thanks to the wide range of different types of leather gloves ladies and gentlemen.
What should you pay attention to? Our tips.
Choose the right colour: choose gloves in a colour that matches the rest of your outfit. Black gloves for example, are timeless and match almost any outfit, while brightly coloured gloves can add a striking accent.
Experiment with materials: Choose durable gloves made from different materials to see which best suit your style. For example, leather gloves can add an elegant touch to an outfit, while wool gloves have a more casual look.
Pay attention to the little details: For example, gloves with special details such as buttons, straps, zips or studs can give an outfit that extra bit of flair.
Combine with other accessories: Combine your gloves from Frickin with different accessories, such as a scarf, hat or bag, to create a coordinating look.
Wear appropriate gloves for the occasion: Choose gloves that are appropriate for the occasion. For example, for a business meeting, choose neat leather gloves, while wool gloves are better suited to a casual weekend outfit.
Gloves with coloured trim
Our collection has a wide range of gloves but of course everyone can find their gem for any outfit. Among other things, you will find leather car gloves for women and men in our collection. These gloves are made of perforated leather and feature a cut-out back and knuckle holes. Both the trim of the gloves and the knuckle holes feature coloured leather. There is a choice of bright colours including red, pink, white, neon yellow and blue.
As a result, these gloves not only perfectly match the trend and your outfit but can also match the interior of your car. So you can style your own accessories entirely to perfection! Especially for the male car lovers among us, the men's leather car gloves obviously not missing.
Do these coloured gloves go well with your outfit?
Are you curious about our new collection or which coloured gloves we all showed during the fashion factory? Then keep your hands warm and stylish this winter with our new collection of gloves! Our gloves are made of high-quality materials that are soft to the touch and durable. Our collection offers a wide choice of colours and styles, so you can always find the perfect gloves to match your outfit. Whether you are looking for elegant leather gloves for men or cosy woollen mittens for ladies, we have it all!
Our gloves come in different sizes and are suitable for both men and women. Order today and get your new favourite pair of gloves delivered to your door quickly and easily!