Which gloves are warm?
Tijdens de herfst en de winter wil je graag warme handen hebben tijdens het wandelen of fietsen. Een goed paar handschoenen kan dan ook niet ontbreken in je garderobe voor het najaar. Of je nou op zoek bent naar ladies gloves of men's gloves bij Frickin slaag je altijd! Maar welke handschoenen zijn warm genoeg om je het najaar door te loodsen? We overlopen even op welke zaken je moet letten bij het kopen van een nieuw paar handschoenen.
The different materials
Frickin's gloves are made of premium quality natural leather. Leather fits the hand smoothly and is more resistant to weather conditions than a cloth glove. With us you can choose from different types of leather, such as goat leather, sheep leather, lambskin or vegan eco-leather. Looking for warm gloves and not sure which material to choose? It's best to make your choice based on your needs and the properties of the leather.
For example, both goat and sheep leather are durable and sturdy, yet pliable and wonderfully soft. If you want to be able to carry out precise operations with your gloved hands, these thin leather types are a good choice. Both leather types protect you well against cold wind and winter precipitation, while your hands can breathe well. The flexible leather also gives the gloves an elegant look, so you will not only be warm, but also stylish through the winter.
If you are looking for comfortable gloves that will keep your hands warm even in more extreme weather conditions, you should choose lammy. Lammy is a type of leather where the hairs are still on the leather. The hairy side is used for the inside of the gloves and the leather side for the outside. The result is nice and soft gloves that, with the right care, will last for years.
Are you a big animal lover and not a fan of real leather? Then Frickin offers you a good alternative! Our vegan eco leatheris a quality PU eco-leather that has the looks of real leather. At Frickin we also have a sustainable mindset for tomorrow's world. Read more here.
The different linings
With a warm pair of gloves, the lining is at least as important as the leather they are made of. It is very important that the gloves can insulate well and let your skin breathe. We also place high demands on wearing comfort all our liners. At Frickin we work with three types of lining. With lambswool you are always in the right place. Lambswool gives your hands a nice warmth without causing your hands to sweat. In addition, the material is very comfortable and has a luxurious look. Because a wool lining allows your hands to breathe better and at the same time keeps them nice and warm, it is often the best lining for a warm glove. If you are looking for absolute luxury, choose the 100%. cashmere linings. This lining is wonderfully soft and allows your hands to breathe. This makes it ideal for people who suffer from sweaty hands. Fleece is a thin and light lining that gives you the same comfort and warmth as a wool lining. In addition, gloves with a fleece lining have a comfortable fit.
Image of the Frickin puck: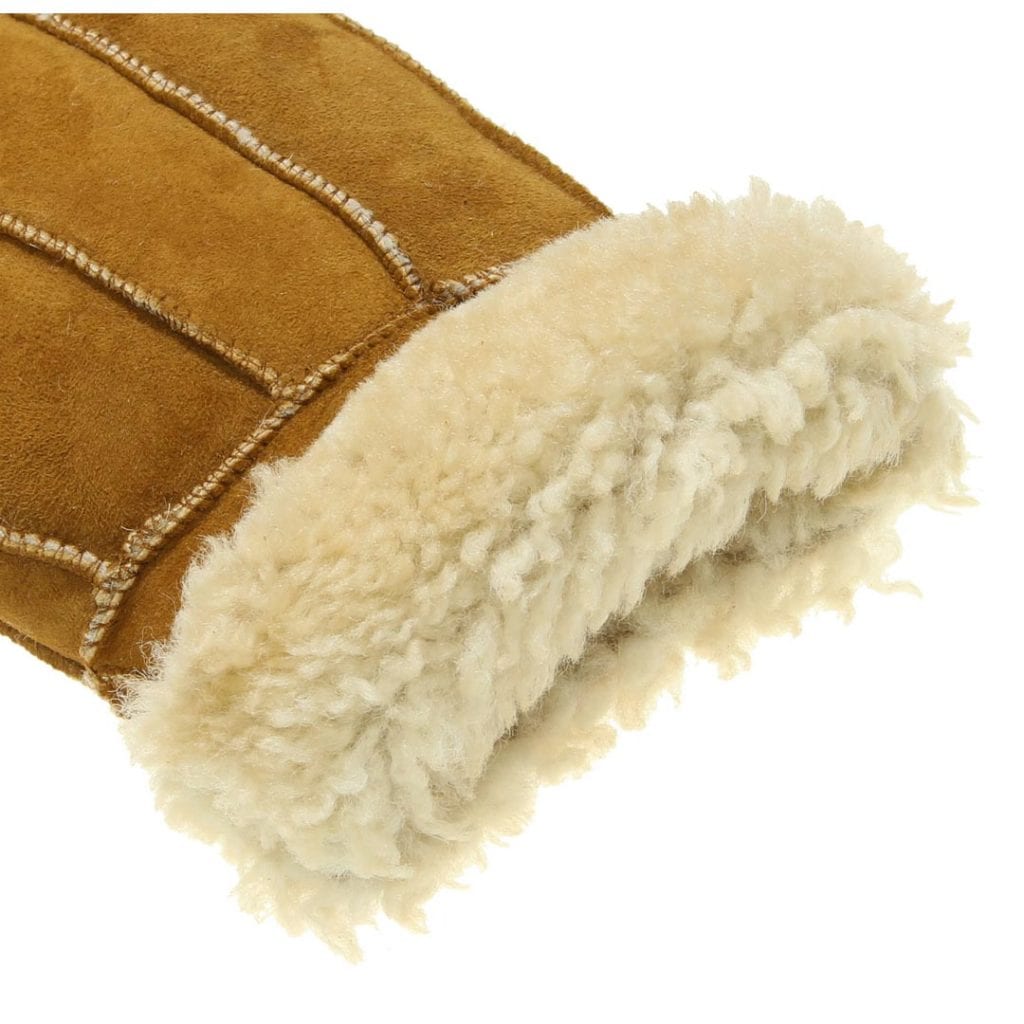 Suitable for all weather conditions
If you are looking for a pair of gloves that will get you through the cold days, then Frickin's is the right place for you. Frickin's leather gloves can withstand temperatures of up to -10°, making them ideal for European climates. Unfortunately, our leather gloves are not suitable for a wet, snowy skiing holiday. The Lammy gloves can even be worn at temperatures below -10°.
Stylish and elegant on the go for women and men
Bij Frickin vind je elegante en stijlvolle handschoenen voor dames en heren in allerhande combinaties van leder en voering. Zo heb je onze vegan lederen handschoenen met fleece voering voor dames en geitenleder handschoenen met kasjmier voering voor heren. Of je nu op zoek bent naar een elegant, stijlvol paar touchscreen handschoenen of een modern en stoer ogend paar car gloves, bij Frickin vind iedereen gegarandeerd het gepaste paar handschoenen.
See our offer: